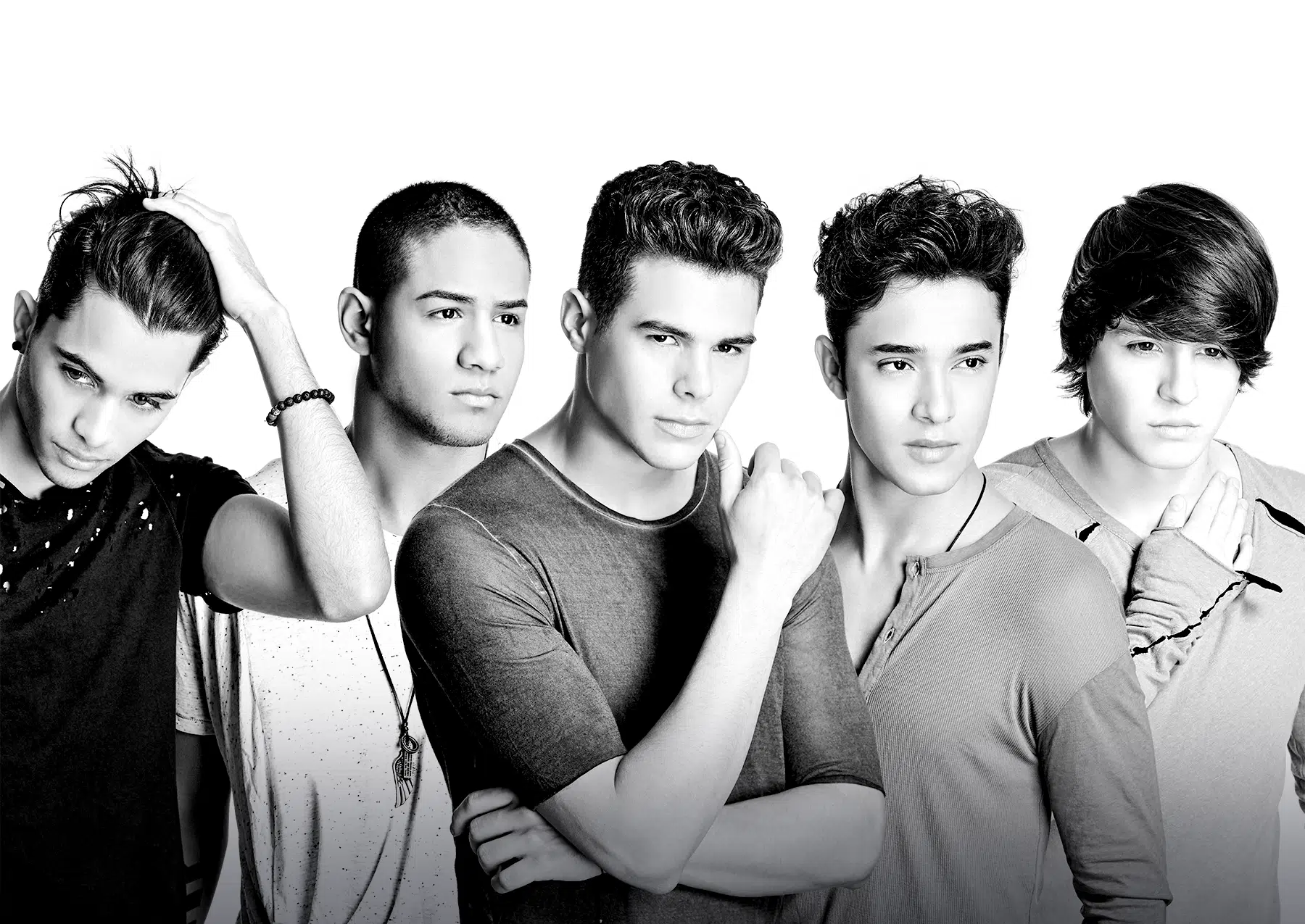 Hi everyone! It's Marie from What's Going On!
(Credits to their website www.cncomusic.com for this bomb photo! Check it out cuz it's got awesome little bios of each member!)
Last week on my show, I played a song called "Raggaeton Lento" by CNCO. It was the remix with Little Mix, which admittedly, was the first version of the song that I have heard. This isn't uncommon as I can pretty much ask anyone if they've heard the Justin Bieber version of "Despacito" first and they're likely to think it was the original. Although, I realize this is not the case for many people (props to you all who have given support to the Latin artists from the start), it is fair to say that the song became more popular after Justin Bieber jumped on the track. I found this was the case for "Reggaeton Lento" and while I am very happy that people are starting to branch out and look at Latin Artists (which is in part due to the more well known artists getting on board), I think that we have to shed some light on their own awesome work!
SO, let's start with CNCO. To me, they look like a hispanic version of Insync or something. Reminiscent of Menudo? They are indeed a boy band, whose members include Christopher Vélez, Richard Camacho, Joel Pimentel, Erick Brian Colón and Zabdiel de Jesús. In 2015, they won the first season of La Banda and then started touring with Ricky Martin AND got a 5 year recording contract with Sony Music Latin. Sounds like they struck gold! They've pretty much been on a rise since then, becoming the first boy band to reach 1 billion views on YouTube!
The members come from all over Latin America and are between 16-21, so I think I've just found a new boy band crush for all of those teen girls out there! They've already won a whole slew of Latin awards for their music and their first album Premier Cita received millions of streams on Spotify just hours after it was released. They're clearly doing pretty well for themselves in the Latin world, but I think we can expect to see more of them a little north of the border soon enough!